Pelican HeadsUP Lite 2660C Flashlight
HeadsUP Lite™ 2660
Two good reasons for buying this product
      1.  PRICE - This HeadsUP Lite™ 2660 normally sells for $49.30
Gator Supply Co. is going to sell this Lite for an incredible $24.08
That is a 48.84% reduction in price. a great incentive to buy while they last. Ends when the stock is sold out.
2. Unconditional lifetime guarantee.  PELICAN PRODUCTS will guarantee this product directly for a lifetime against breakage or defects in workmanship. Pelican will replace it with an equivalent model.  How can you go wrong. Its' like getting 2 for the price of one. Lifetime guarantee does not cover the lamp or batteries. The o-rings must be kept greased (and replaced if damaged) per product instructions. This guarantee to void only if this product has been abused beyond normal and sensible wear and tear.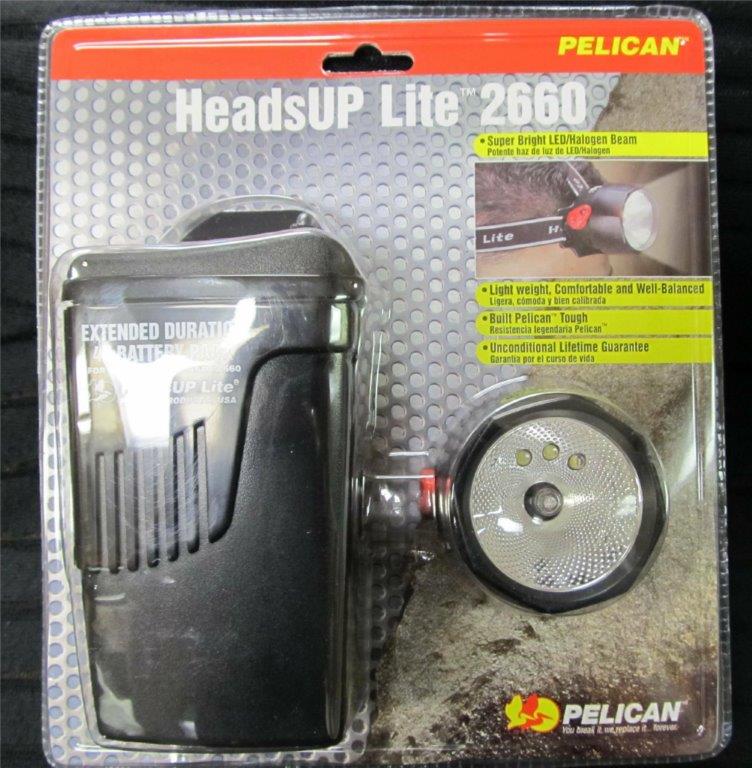 This is a great deal!
We have in stock "Pelican HeadsUP Lite 2660 with an incredible
price and deal.  Hands free, fits around the forehead, making it easy to
aim the light right where you want it.