Single Shock Lines
All Shock Lines can be custom sized to fit your specific needs. Experienced splicers on staff.
Available with Eyes, Thimbles or Plain End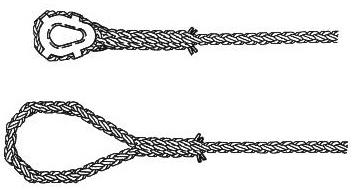 Double (Endless) Shock Line
Seized to prevent Thimble slippage

Basic Towing System
Gator Supply can provide any towing component in the below Basic Towing System. Contact our sales personnel for your specified lengths.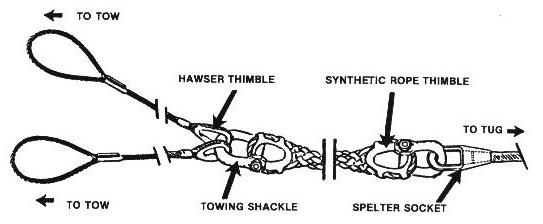 Basic Towing System alternative whenever Towing Shackles are not available. The below photo shows the same basic towing system as above in the diagram, however this alternative method is using a Thimble with Alloy Oblong Link in place of the towing shackle.
Like all Towing Systems, we can assemble at your specific length.